Adventist Credit Union
A brief history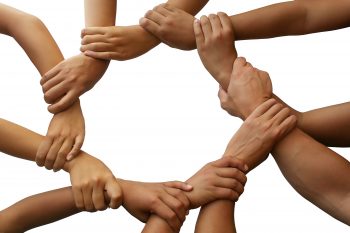 In 1984, a group of concerned Seventh-day Adventist men (Sam Cozier, Keith Davidson, Osrique DeCoteau, Lambert John, Algernon Joseph, Andrew Joseph, Alfred Officer, Martin Rodney, James Ryan and Livingston Weekes), encouraged by Pastor Everett Howell, decided to take action to encourage fellow Seventh-day Adventists across London to take on a new vision of wealth development in an effort to build the economic strength of our people. On 27 May 1984, the LONDON ADVENTIST SAVINGS CLUB was born, determined to challenge our members into a renewed and disciplined approach to saving.  By November 1984, the club's assets had grown to £1,287.64.
Only 4 years later in 1988, the decision was taken to upgrade the Savings Club to Credit Union status, and on 11 March 1988, The Adventist Savings Club became The NORTH LONDON ADVENTIST CREDIT UNION LTD (NACU), and under the chairmanship of the late Osrique DeCoteau, NACU was registered under the Registrar of Friendly Societies (no. 101C).
At accounting year end, 30 September 1992, by then under the chairmanship of Alfred Officer, NACU's total net assets stood at £209,309.
By the first quarter of 2001, the credit union territory was expanded and its name changed to   The LONDON ADVENTIST CREDIT UNION LTD (LACU).
Then, in recognition of the credit union's new UK status, at the ACU Annual General Meeting held on 22 May 2016, the members voted to change the organisation's name to THE ADVENTIST CREDIT UNION LTD (ACU).
Why Credit Unions?
Credit unions are a fast-growing alternative to the traditional way of borrowing from banks and building societies and the more recent methods of borrowing from doorstep lenders and payday lenders.

Credit Unions are licensed by the Bank of England's Prudential Regulatory Authority (PRA).  They are covered by the Financial Services Compensation Scheme, which covers 100% of savings up to £85,000.
They are a capped by law on the maximum rate of Annual Percentage Rate they can charge (42.58%), and are run on the principles of mutuality.  They only work for the interests of their members, not external shareholders, which means surpluses are shared between members as a dividend – a lump sum added to member's savings each year.
There are around 480 credit unions in the UK, serving nearly 1 million members, and they offer savings accounts, and loans to their members.
Adventist Credit Union Current Board Members
| | |
| --- | --- |
| ACU ROLE |  NAME |
| Chairperson | Duane Davidson (DD) |
| Vice Chairperson/Chaplin |  Pastor Author Campbell (AC) |
| Treasurer | Alister Martine (AM) |
| Vice Treasurer | Keith Davidson (KD) |
| Secretary | Barbara McLaughlin (BM) |
| Credit Committee | Dr June Alexis (JA) |
| Credit Solution | Errol Campbell (EC) |
| Complaint Officer | Roy Campbell (RC) |
| Complaint Officer | Tamika Williams (TW) |
| Delinquent Officer | Greg Laudat (GL) |
| Marketing Officer | Basil Lumsden (BL) |
| IT Officer |  Ivy-May Reynolds (IR) |
| Money Laundering | Velma Davidson (VD) |
| Single Customer Service | DD, BM & KD |
| Membership Officer | Keighley Emmile-Godden (KEG) |
| Caring Officer | Tracey-Ann Evans Smith (TES) |
| Supervisory Committee | Andrea Phillip (AP) |
|   |   |
|   |   |
|   |   |
Function of the  ACU
The ADVENTIST CREDIT UNION LTD, a financial institution, is authorised and regulated by The Financial Services Authority, bearing Firm No. 213267 as a Version 1 credit union. ACU Ltd was born out of a desire for ordinary people, within the common bond of the Seventh-day Adventist faith to recognise their own ability to shape and develop their individual and collective economic strength, and consequently their quality of life.
Our Mission is to repeatedly and consistently deliver quality services which meet the needs of our members.
 
Our Vision is that, through effective delivery of our mission, the credit union will succeed and grow and become the credit union of first choice of all those eligible for membership.
Consequently, we have delivered both challenge and encouragement via educational presentations and regular members' meetings alongside our principal goal to build savings and grant loans.  We continue to protect our members from the lure of financial sharks and imprudent financial practices. Over the years hundreds of members have been assisted by our low interest loans, addressing such diverse needs as:
church building
education fees
home purchase deposits
vehicle purchase
emergency flight funds
home repairs
business start-ups
Etc
Honesty and transparency are critical to the growth of our credit union.
In these modern times of financial uncertainty, the ACU seeks to serve its members efficiently and effectively in order to provide a safe place for savings and a trustworthy framework for loans.
The ACU is an organisation that cares.